How perfect is it that our latest publishing comes from the inaugural issue of 360 West Weddings Magazine? Our new favorite wedding magazine, 360 West Weddings is super-pretty and is usually on display at all of the best places to shop and eat in Fort Worth. You can also purchase it at Barnes & Noble and Central Market or read it online.
We love that they picked these weddings to publish. Tracey and Paige are each on page 50. Everyone has been dying to use Paige's wedding for some time now, so 360 West was the first to publish one image from it and hopefully won't be the last! Of course, we have Old Glory Ranch to thank for the awesomeness of the florals and setting.
And for Tracey's image, Denise's house was AMAZING. More pictures from her portrait session are here, under all of our sale chatter. Don't you love it? (The house, that is. Okay, you have to admit that the sale chatter wasn't all that boring to read either. If you are completely honest with yourself.)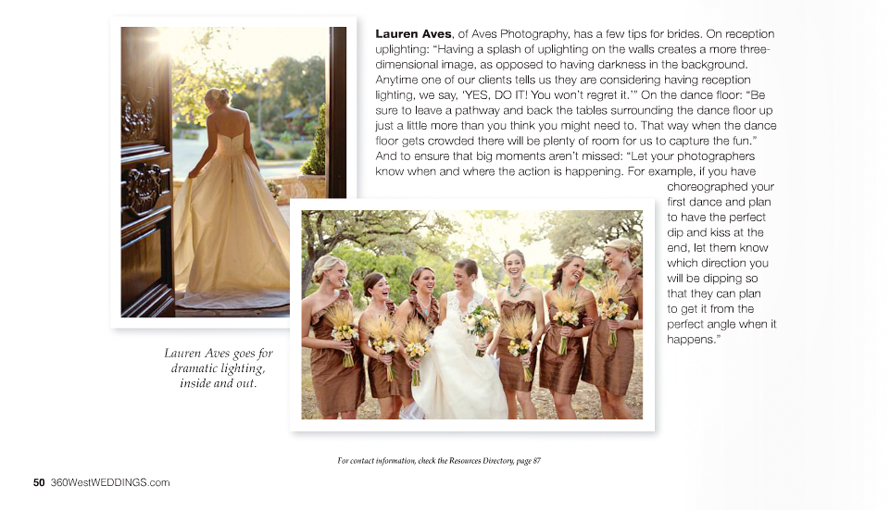 Emily and Robert (yay for you! And me) are on page 64. We miss you Emily and Robert, but luckily we have your pictures printed as huge Gallery Wrapped Canvases in our studio to remind us that you aren't too far away.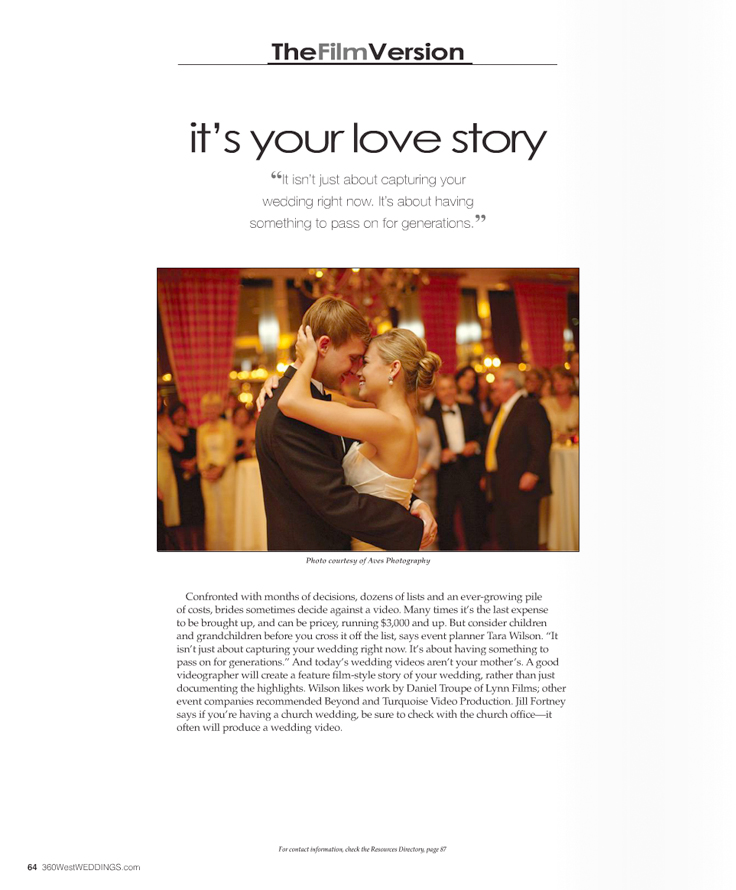 Jon and Christina get the entire back page of the magazine, which is one of the most highly coveted spots. According to me and most other people. You'll agree when you see it. And there is a Mira Vista ad opposite this page that is also full of pictures from their wedding. I think they'll be so excited when they see it.
I love that they used my whole quote for all of the text on the page.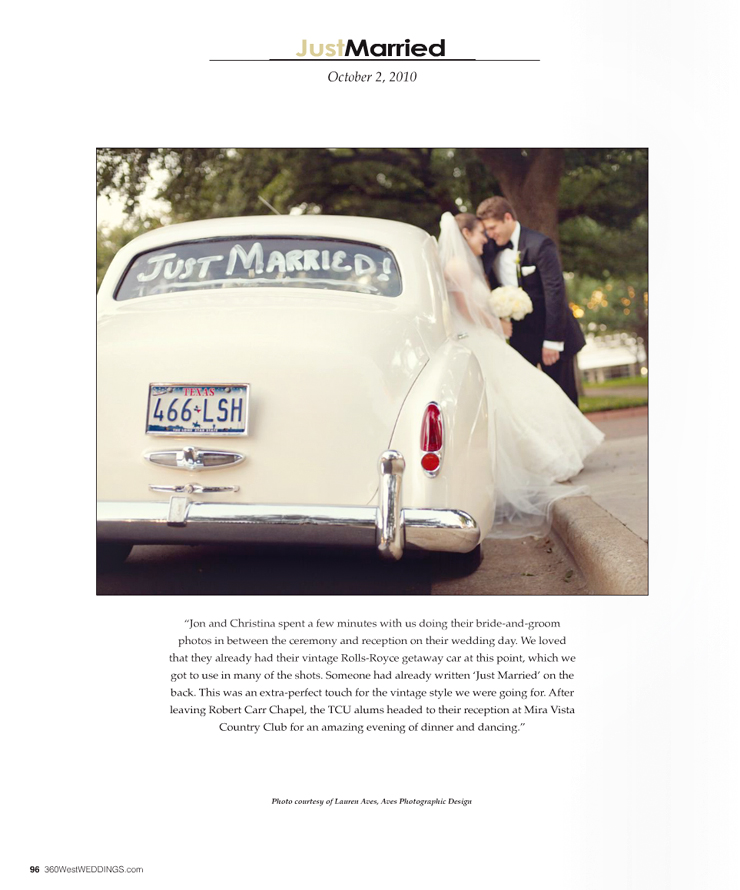 Stephanie and Daniel. Ba-am. And Kristin and Matt. Cute, cute, CUUTE!! Youguysaresoawesome. Obviously 360 West agrees.

Congratulations to all of our lovelies who have been published in the new magazine! Now go and buy all of the copies off of the newsstand and make your next shower curtain out of published pages of yourselves! Is that a great idea, or is that a great idea? ;)
It's what I'm going to do. Guest bathroom, get ready to become awesome.
XOXO,
Lauren and Will